Board-Certified Dental Surgeon In Rochester MI
Surgical Solutions: Orthognathic Procedures From Michigan's Leading Oral Surgeon
From tinnitus to traumatic injuries to jaw alignment problems, there are many mouth issues that affect both your appearance and your ability to eat and talk. Michigan OMS' oral surgeons in Rochester MI has the training and experience to perform expert maxillofacial surgery for a wide range of issues.
Serving patients all over Southeast Michigan, we help you overcome even the most serious injuries and structural problems in a timely manner, all while keeping your comfort in-mind.
Board-Certified Dental Surgeons in SE Michigan
As Southeast Michigan's board-certified dental surgery practice, Michigan OMS performs an array of oral and maxillofacial procedures, including:
Obstructive Sleep Apnea Relief - One of the most common surgical procedures, Maxillomandibular advancement, (MMA) this involves surgically repositioning the upper and lower jaw. By using 3D imaging and other advanced diagnostic techniques, we can tell exactly where your jaws and tongue need to be in relation to each other. These cases can be the result of congenital, developmental, or accidental/trauma reasons.


Jaw Corrections - Birth defects, diseases, and injuries can sometimes cause your jaw to grow abnormally, causing it to align poorly with your teeth. Our surgeons can reposition your jaw, making sure that it and all of your teeth are properly aligned. These issues can oftentimes be noticed by a clicking in your jaw or by other signs associated with temporomandibular disorder, (TMD) commonly referred to as temporomandibular joint (TMJ) syndrome.


Lip Surgery - For those with cleft palate and other disorders that affect the structure of your face, we provide comprehensive corrective surgery. This ailment can be recognized by difficulty speaking and eating. This disorder is a priority to us, as one our surgeons is the Medical Director of the Craniofacial and Cleft Palate Clinic.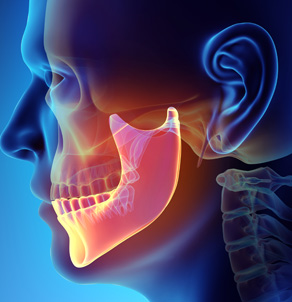 Michigan OMS is committed to addressing your dental problems before they occur. By performing these surgical procedures precisely, we minimize future threats to your teeth, jaw, and mouth, helping every part of your face remain presentable and functional throughout your life.
Facial Trauma Surgeons In SE Michigan
In addition to correcting structural issues, our specialists are prepared to deal with the effects of severe injuries. For example, we're experienced in helping car accident victims regain a high standard of living. With a facial trauma surgeon from our team by your side, you can respond effectively to:
Traumatic Injuries - Auto accidents, slip and fall injuries, and other severe forms of trauma can break your jaw, knock out your teeth, or severely disfigure your face. Our team can reverse many of these negative effects, restoring your face to the way it looked, and functioned, before your accident.


Past Surgical Results - Sometimes facial trauma surgery is necessary to deal with the after-effects of past surgery. If you had a tumor removed from your jaw, for example, you may need additional surgeries to correct your resulting appearance from the first procedure. The goals of these procedures can be either cosmetic or medically necessary in nature. Our team has extensive experience correcting harm from previous surgeries while preserving positive effects.
Michigan OMS invests in the latest diagnostic methods, sedatives, and surgical equipment, allowing us to provide precise, effective surgery. For more information or to request a consultation regarding your dental needs, call our office near your neighborhood.