Auburn Hills MI's Elective Sinus Lift
Know Your Surgical Options: Sinus, Jaw, & Maxillofacial Surgery From Michigan OMS
When correcting severe injuries, structural facial problems, and other issues with your jaw, mouth, and teeth, it pays to have an expert who has access to a wide range of surgical specializations. Michigan OMS has that qualified, board-certified team of surgeons. Depending on what kind of dental or jaw problem you are dealing with, you can count on us to offer the precise, skilled surgery that will improve your quality of life.
Oral & Maxillofacial (OMF) Surgery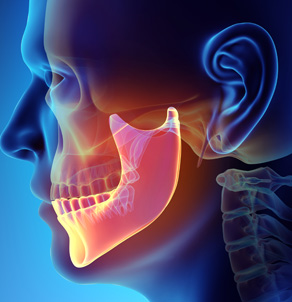 Oral and maxillofacial (OMF) surgeries are procedures that address both soft and hard tissue problems in your face and mouth. They include common surgeries, such as wisdom teeth removal, as well as more complex corrective procedures, such as orthognathic or jaw surgery to correct structural problems.
Michigan OMS provides these procedures safely and effectively, taking advantage of:
3D Imaging - By taking detailed images of the inside of your mouth, we can determine the exact layout and alignment of your jawbone and teeth. This lets us trace dental and jaw issues to their source and identify the precise surgical procedures necessary to fix them. Unlike CT scanners that most people are familiar with, our system uses cone beam CT technology and provides clear images and minimize your radiation exposure. Our system allows us to perform diagnoses and treatments correctly the first time, reducing the chance of return visits.


Advanced Sedatives - As an expert in sedative dentistry, our team knows how to minimize pain during your procedure. This allows you to undergo complex, invasive oral and maxillofacial surgeries in a comforting environment. We'll offer expert guidance and steps you can take post-surgery to optimize your recovery.


Patient Empathy - Thanks to their extensive experience providing these procedures, our dental surgeons will inform you of everything to expect before, during, and after the surgery. As a result, you will have no trouble adjusting to all the procedure's effects. By listening to our patients over the years, we've developed an understanding of how you're likely to feel during each step on your path.
With offices in Birmingham, West Bloomfield, Richmond, and Clinton Township, Michigan OMS makes quality surgery accessible to everyone in Southeast Michigan. Our goal is to get you the OMF surgery you need as soon as you need it.
Sinus Lift Procedure
Of all the surgeries we provide, Michigan OMS is particularly adept at sinus lift procedures. When your mouth loses a tooth, the skin collapses around the socket left over from that tooth, causing the bone in the area to become thinner and shorter. This leaves less of a foundation for us to install a new dental implant. A sinus lift opens up this area, allowing us to graft a piece bone into your jaw. The bone can then be used to hold an implant securely for long periods of time, helping you maintain your daily activities of living.
For more information on oral surgery, sinus lifts, and other dental procedures from Michigan OMS, contact our office closest to your neighborhood.