Novi MI 's Elective Wisdom Teeth Removal
From Bone Grafting To Wisdom Teeth Removal: Dental Procedures From Michigan OMS
Few parts of your body have more impact on your daily life than your mouth. This means that even minor tooth, jaw, and tongue problems can negatively impact your life.
Michigan OMS in Novi MI provides a broad selection of elective and medically necessary dental services, including wisdom teeth removal, to correct problems. From restoring missing teeth through bone grafting and dental implants to removing impacted wisdom teeth and other ailments that cause pain, we give you the smile and comfort you need to enjoy life again.
Dental Procedures At Michigan OMS: Implants, Bone Grafting, Wisdom Teeth Removal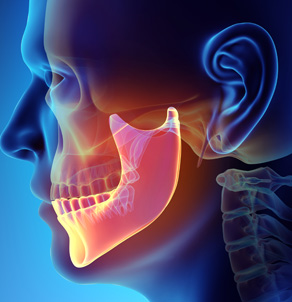 As a team of dentists with extensive training and experience, Michigan OMS offers an array of maxillofacial and orthognathic dental services.
Chief among these are:
Dental Implants - As the preferred method for replacing missing teeth, dental implants involve inserting an artificial device that mimics the color and hardness of a real tooth. By implanting that device directly in your jaw, we can incorporate it seamlessly into the rest of your teeth, to the point that you, and people you meet, won't even be able to notice the difference. This restores your smile to the way that it looked before. It also performs at the same level as your as your tooth, allowing you to eat and talk without issue.


Bone Grafting - While implants can restore the appearance and functionality of your mouth, they only work if the nearby jaw bone is strong and thick enough to hold them intact. If you lose a tooth in an area where your jawbone is thin, it may be necessary to reinforce that area through bone grafting. This involves installing new material in your jaw bone and strengthens it. This creates a stable foundation for future implants. Through strategic bone grafting, we make sure that any work we do to fill in your smile will remain with you for years.


Wisdom Teeth Removal - Wisdom teeth (your third molars) press against the other teeth in your mouth, driving them into each other and causing severe pain. The longer you let this continue, the more you will suffer and the greater the damage it will cause your mouth. Over time, it can become a major health risk, as tumors may eventually form. Michigan OMS removes wisdom teeth quickly and effectively, minimizing discomfort while protecting the rest of your teeth and preventing severe medical situations.
By using 3D imaging, we can get a clear picture of your mouth, face, and head - allowing us to make your wisdom teeth removal and dental implant more precise.
We also carry the most effective sedatives available. This mean that most complex dental procedures with minimal discomfort. For more information on our dental services or to learn whether your situation warrants dental surgery, contact our expert staff today to schedule a consultation.