Member of the American Association of Oral and Maxillofacial Surgeons
---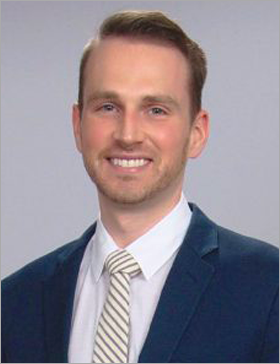 Dr. Thomas Bolten grew up in Clarkston, Michigan and attended the University of Michigan for both his undergraduate and dental degrees.
After graduation, he completed a one-year oral surgery internship at Mount Sinai Hospital in New York City.
In 2016, Dr. Bolten completed his six-year residency in oral and maxillofacial surgery at St. John Providence Hospital Detroit. Concurrently, he attended Wayne State University School of Medicine and graduated with his medical degree.
Dr. Bolten is a member of the American Association of Oral and Maxillofacial Surgeons, as well as multiple other local and national organizations. He participates in the Cleft Palate Clinic at William Beaumont Hospital in Royal Oak, where he is on staff.
---
What My Patients Are Saying
"Dr. Bolten is the doctor you want if you are looking for excellence in dentistry and a doctor who truly cares. He was our advocate in getting us satisfaction from our family dentist who participated in an implant procedure with him, where the implant was faulty. Had it not been for Dr. Bolten, we would not have received 100% satisfaction in this very difficult process. He fought for our rights, and we are very, very grateful to him. He is the epitome of what we all want in our doctors; skills and someone who truly cares for your wellbeing."*

Reviewer on Vitals™